Game nights are full of fun, laughter and, more than likely, a little arguing over whose turn it was. Hearing loss doesn't have to stop you from participating fully in all the shenanigans that game nights offer.
Hearing aids are small but remarkable devices that improve communication and spatial awareness, manage tinnitus symptoms, decrease your risk of falls and more. Grab a couple of new board games from EZgaming and check out our list of ways hearing aids can help make your next game night the best one yet.
Amplifying Speech Sounds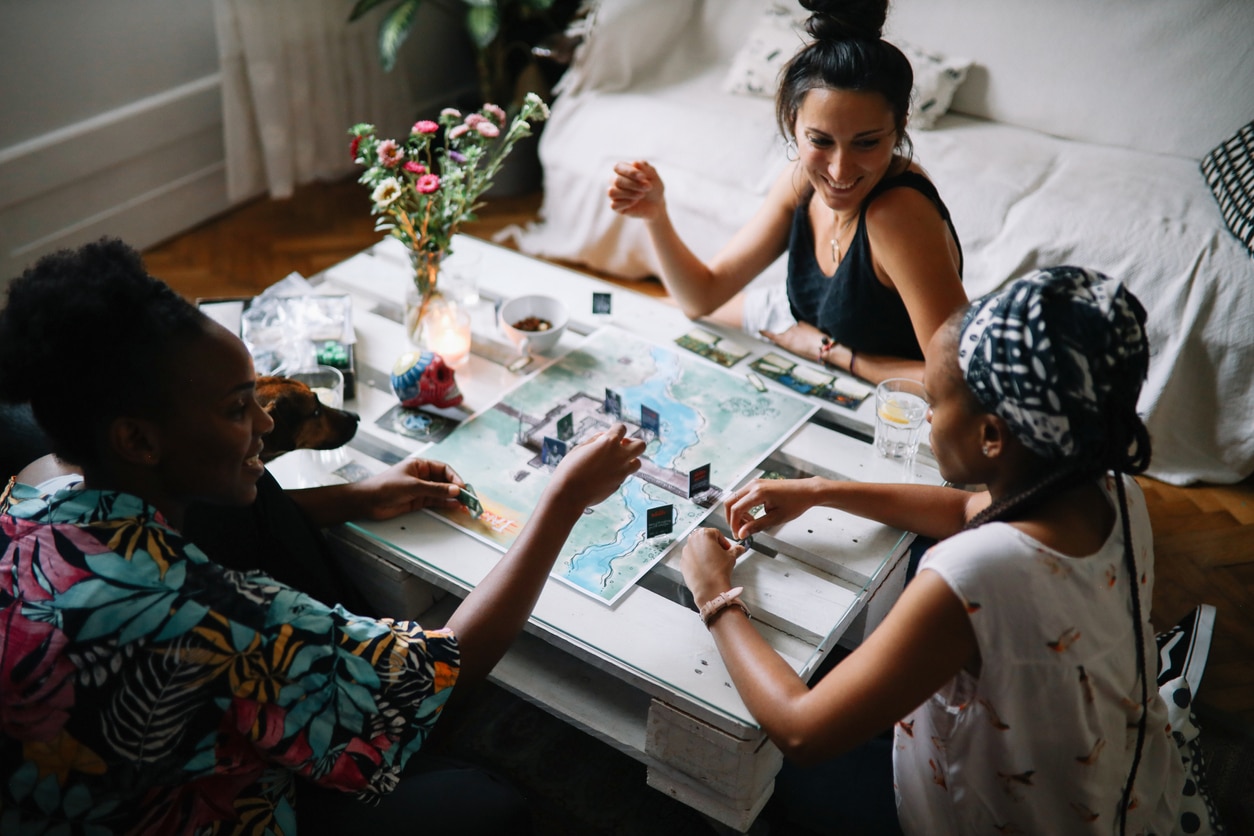 Whether you like simple card games or incredibly complex and hard-to-understand board games, ensuring you aren't missing critical information is essential. Hearing aids have directional microphones that identify and amplify speech sounds to help you understand the ins and outs of your next game.
Suppressing Background Noise
People with hearing loss often struggle to understand communication in noisy environments. When even the smallest board game nights can get a little noisy, hearing aids can help compensate for communication misunderstandings.
With active noise suppression features, your hearing aids can reduce the volume of background noise to help you focus on enjoying your night without cognitive overload.
Conserving Energy
Hearing loss can make it exhausting to keep up with conversation, especially in large groups. Hearing aids can minimize your energy output and prevent you from overworking your brain. With a bit of extra energy, you can focus on spending time with your friends and family and coming in first place in the next round of Go Fish.
Boost Your Confidence
People with hearing loss often feel shaky and underconfident in social situations due to concerns about missing important words and phrases. This lack of confidence can make avoiding social gatherings feel like the right choice, but it doesn't have to be. Hearing aids can help boost your confidence and reduce the worry that you will fall behind in future conversations.
Manage Tinnitus Symptoms
Tinnitus is a ringing, buzzing or clicking in the ears that cannot be heard from the outside. A common comorbidity of hearing loss, tinnitus affects more than 50 million people in the United States. People with tinnitus may have trouble sleeping, concentrating and engaging fully in social situations.
Hearing aids can amplify external noise or play white noise to mask the annoying ringing inside the ears, allowing you to focus better on your game nights.
For more information on the benefits of hearing aids, contact All Generations Audiology today to make an appointment with one of our trusted specialists.