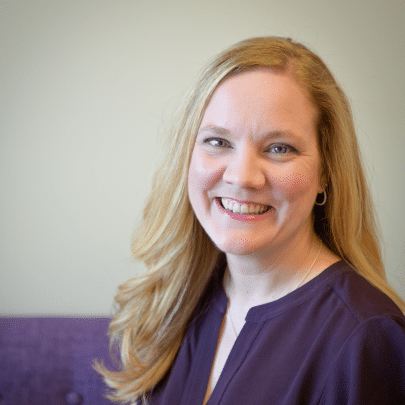 Dr. Diana Eshleman
Founder, Audiologist
Dr. Diana Eshleman founded All Generations Audiology in Mooresville, NC in 2016. After years of success and growth she added the Greensboro, NC location in 2022. In addition to managing the practice, Dr. Diana continues to provide diagnosis and treatment of hearing loss for patients of all ages including hearing, tinnitus, auditory processing, and amplification. She enjoys helping all patients to hear their best.
Dr. Eshleman received her bachelor's and master's degrees in communication sciences and disorders from the University of North Carolina at Greensboro, followed by her Doctor of Audiology from A.T. Still University of Health Sciences in Meza, Arizona.
In her spare time, Dr. Diana enjoys travel, reading (especially murder mysteries), themed event planning, and spending time with her family, cats, bunny, and backyard chickens. You will notice the influence of her favorite color, purple, in our offices and may see a few llama/alpaca toys around that she has to keep at the office so her cats don't steal them from her.